I didn't clean up after my last layout ("Already Twelve"...see post below) so after returning home from grocery shopping, watching the end of the Nascar race and getting the lasagna for tonight's dinner prepared and in the oven, I sat back down. While watching the race I was also blog hopping and came across this sketch at
Sassy Lil' Sketches
: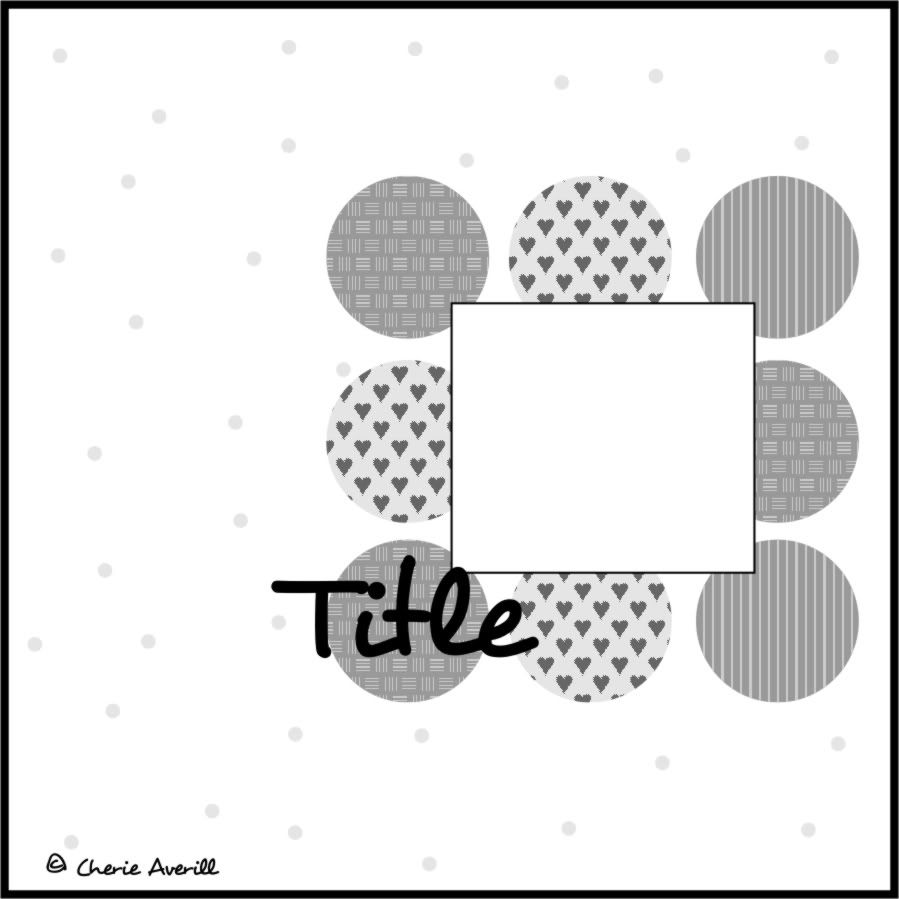 I had already printed this photo of Susie and our cat, Cloudy as I was going to use this one for the layout I did earlier but changed my mind. I grabbed the photo, looked around at the mess on my desk and thought "I can do something with this". Everything on this layout is leftovers from the earlier layout with the exception of the title letters (you can't tell but they are glitter) which I picked up on Friday at Target on the 99c rack! The only other items I had to dig out were the buttons and the doily. All the papers are scraps from My Minds Eye. I got an assortment pack about a month ago at a great deal from
CraftySteals
and boy have I gotten a lot of use out of it. The patterns are so nice and work well with so many themes. The butterfly brads as well as the center of the two larger flowers are from
CreativeCharms
Deal of the Month from May. I have also gotten a ton of layouts out of that assortment pack! The felt butterfly is leftover Heidi Swapp that I coated with crystal glitter (gotta get that glitter in for
Frosted Designs
. The tiny flower is glitter Petaloo Dazzlers. The doily is by Wilton and the pearls under the flower on the doily that you can barely see in the picture are by Wrights.
Now I really must clean up my desk a little. I'm about tired of pink and greenish-blue!